Is it just me, or is the year going by pretty darn fast?!? I can't beleive that we are half way through 2018!
Every year, at the half way mark of the year, I go back to my goals from the beginning of the year to reevaluate and see where I am at, and set up a plan to make sure I am on track to accomplish those goals!!!
Here were my goals for the year:
Personal:
Weight goals! Yes, there is some extra baggage I would like to lose! Not where I need to be, making myself and working out a priority for the remaining of the year!
Run 10 half marathons this year! Unfortunately, I've only ran 1 race this year. Not as many half marathons here in Hawaii, but will hopefully do a few on the other islands before the year is up!
Train for the 2019 Disney Marathon! So, the marathon is in January, but I decided to run the Princess Half Marathon Weekend in February with one of my closest friends! I'll run the 5k, 10k, and half marathon that weekend! 
Continue to "date" my husband once a month! Definitely have been doing this and it's made such a difference in our marriage!
Have mommy/daughter dates once a month! Haven't been doing it every single month, but spending more quality time with the girls and I love it!
Hit my paying of debt goal- $10,000 Almost here! Paid off my car this year already and almost done paying off my husbands car!
Business:
Book 30 weddings (halfway there!!) HIT THIS GOAL!! And I am so happy about that!
Get published 40 times this year! Not yet, but I need to spend more time submitting my work, so will continue to focus on that!
Photograph a wedding on each island! I have done all of the islands except for the smaller islands which don't have as many weddings, but hope to at least get to them!
Expand my brand Still in the works, but have been doing some educational speaking and I am happy about that! Also, expanded my brand to San Diego and already booked a wedding out there!
Finish all of my educational courses NOPE! Not yet, but will be putting more of a focus on them!
Do 7 styled shoots this year! Half way there!
So all in all, I still have some work to do on the goals that I have blogged about! But, I have accomplished quite a bit of goals so far in 2018 that was not on the blog!! I do think it's important to remember all the things that you have accomplished instead of what you haven't as well!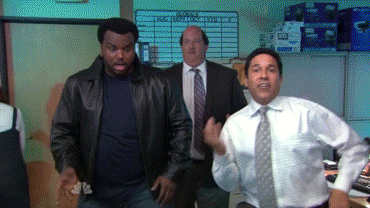 Here's a few things that have been accomplished so far:
Was voted #1 Wedding Photographer in Hawaii by Hawaii Magazine!
Booked Josh a tee time in Maui for Fathers Day!
Booked Speaking engagements, including at my favorite photography conference United!
Collaborated with Ocean Dreamer for the amazing floral tub shoots!
Did a shoot at DISNEYLAND!
Booking 2020 couples!
So, it's already been an amazing year!!! And I am very happy with that!
Happy for the reminder and more focused to go and accomplish those goals above!
Have you taken a look at all of those goals and resolutions you made in January?
Have you done a check to see if you are still on track to complete those goals? If you are, FANTASTIC! If not, IT'S OK!!!
Dust yourself off, look at all you have accomplished for the year, and get to work!!!